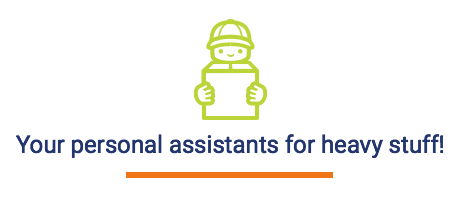 Step One
Create Your Account
Download our App or go to BringPro.com to create your account.
Step Two
Request A Pickup
Set your pickup and delivery locations along with details about your items.
Step Three
Track Your Delivery
Never wait for a delivery again! Track our vehicle all the way to your destination.
Want to Partner with ?
Clients rave about our services. Don't believe us? See what our clients are saying

Yvette P.

Gardena, CA

"I have used bringpro twice in the last 2 weeks. I highly recommend them. They are professional, prompt and have great customer communication. Chris and Oscar and the other guys have been fantastic. I will never use any other delivery service."
Shelli B.

Newport Beach, CA

"This was my first time using BringPro and I will definitely use them again. Very professional- very quick. 3 different stops and in the rain also
Everything was wrapped in plastic and moving blankets, moved and then set up at the new location. Really economical."
Robert L.

San Diego, CA

"We're selling our home, and we had BringPro come and move the furniture around per the stager's plan. Juan Conteras and his coworker showed up and got the job done within the minimum charge time. They were both hard working, courteous and very careful with all pieces. As others have said, an awesome experience."
Jeffrey R.

Irvine, CA

"We had an excellent experience with bringpro. Juan and Chris and were incredibly professional and efficient. Within about 2hrs of initiating the job request, our new sofa was sitting in our living room. Great company, highly recommended."
Jill P.

Garden Grove, CA

"Okay let me start out by telling you that I was not home and I had a busy day at work... i wanted my couch delivered asap... and these guys kept in touch with locations. They were at updating me when they arrived at my place.. also, my place is so difficult to get in.. pretty much had to jump through hoops. Very patient guys and I am happy to support their business. I will def use them against and rage so much about how fast and efficient that are!"